The Phil Collins Experience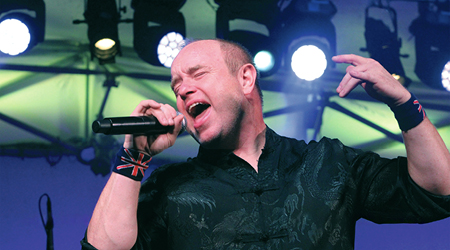 The Phil Collins Experience™
November 4, 2023 @ 8:00pm


The ultimate tribute to the career of Phil Collins both as a solo artist and with Genesis.


The role of Phil Collins is performed to perfection by KC Magazine's BEST MALE VOCALIST Terry Adams Jr. Our British born and raised front man will make you forget that he's not Phil! Terry Adams Jr. brings the look, the sound, the emotion, the energy. The true feel of Phil Collins!

Backed by his world class 12-piece band complete with a sensational horn section and backup singers, Terry Adams Jr. happens to be a world class drummer himself that plays his drums left-handed just like Phil Collins for the true experience.

Immerse yourself in the world of Phil Collins and Genesis with their greatest hits like: "In the Air Tonight," "Sussudio," "Invisible Touch," "That's All," and many, many more!