Psychic Medium Mindie Adamos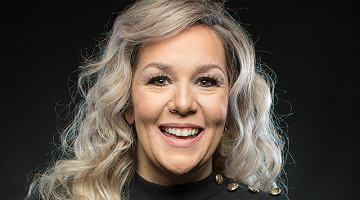 3pm, Sunday, November 21, 2021
Mindie, who first discovered her special gifts as a young girl, will be sharing her gift and messages of spirit, hope and love with audience members. Adamos' gifts allow her to share specific and accurate messages with loved ones on the other side while delivering profound healing and peace to the audience. Her healing gifts have resulted in previous guests reporting miraculous life-changing experiences.
Mindie provides safe and loving experiences while giving her audiences a comfortable and peaceful environment to heal. Audience members will also have opportunities to ask her specific questions through a Q & A segment where she will help them connect with loved ones from the other side.
Thank you in advance for your interest in contacting Mindie Adamos. By purchasing your ticket for yourself or someone else for the Mindie Adamos Event in 2021 or use of my website or social media events, you understand and agree that Mindie Adamos is not a doctor or medical professional of any type, attorney, accountant or other licensed professional, and cannot give medical, legal, or tax advice. Any messages or advice given during the Mindie Adamos event does not replace any information or advice given for medical, legal, tax or financial advice or diagnosis from qualified and licensed professional or experts in those positions. Messages by Mindie Adamos are solely used to offer insight into your personal and professional life and do not and should not be used to replace medical, legal, tax or financial advice. Mindie Adamos will not be held liable for any damages resulting from the use of this website or as a result of any reading or appointment or ticket purchased for an event with Mindie Adamos, or any persons or events related thereto, and/or any actions or decisions that you may make as a result, including without limitation, actual, incidental and/or consequential damages resulting from any claims resulting from any act or omission, negligence, fraudulent misrepresentation or otherwise, including without limitation, personal injury, death, loss of income, stress (emotional or otherwise), errors or omissions, or otherwise.
MUST STAY IN ASSIGNED SECTION
NO REFUNDS OR EXCHANGES
NO VIDEO RECORDING
NO SMOKING
MUST BE 21 OR OLDER