Bret Michaels Birthday Bash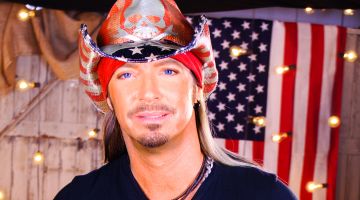 7pm, Thursday, March 15th, 2018
Front man of the rock band Poison and pop culture icon Bret Michaels returns to celebrate his 55th birthday!
Michaels rose to fame as part of the rock band Poison, contributing his lead vocals and leading man charisma to the band's best-loved hits, like the #1 hit "Every Rose Has Its Thorn." The band achieved significant success with the release of eight studio albums, four live albums, and more than 30 million records sold.
Michaels began his solo career in 1998 with the release of his album, "A Letter from Death Row." Since then, he's released several more solo efforts and singles, including the best-of album "Rock My World" in 2008, which included the music from his reality TV show, "Rock of Love." Michaels released "Custom Built," which hit at #1 on the Billboard Hard Rock charts, in 2010.
Michaels has found additional success on TV, with appearances and performances on "America's Got Talent," "American Idol" and more.
With Sepecial Guest: Brandon Gibbs
MUST STAY IN ASSIGNED SECTION
NO REFUNDS OR EXCHANGES
NO VIDEO RECORDING
NO SMOKING
MUST BE 21 AND OVER